Our shades come equipped with Shadesure high-density polyethylene shade cloth which will provide hail protection, shade, UV protection, and approximately 60% to 70% water run-off. Many of our shades are customizable at no additional cost, allowing you to specify needed size, colors, and more. Click the swatches to the right to browse our wide selection of steel post colors and shade colors along with the UV and shade specifications.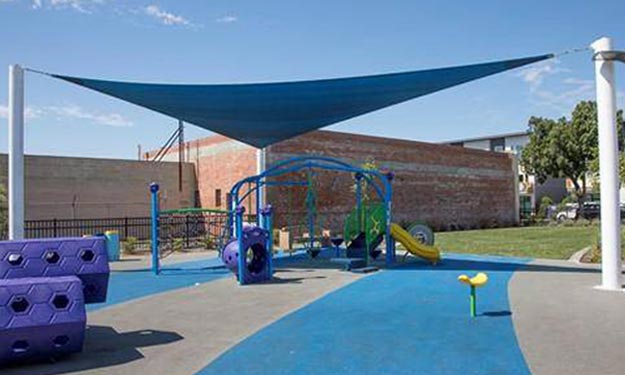 Installation
Due to the nature of wind shear and depth and concrete requirements of footers, shade structures can be difficult and expensive to install. We have built a network of installation professionals around the nation and can provide installation services to most parts of the country. Our installation cost will include labor and concrete. We can provide information, drawings, and footer specs to help facilitate the permitting process, but we do not take responsibility for your permits. For more information, please check out our FAQ page.
Warranty
Our commercial shade structures come with the quality steel and fabrics and are back with a 10-year limited manufacturer's warranty from the date of installation against failure from significant fading, deterioration, breakdown, mildew, outdoor heat, cold, or discoloration. HDPE Fabrics are made to last with a life expectancy of up to 12 years with little maintenance required. Warranty information is included on the shade structure product description.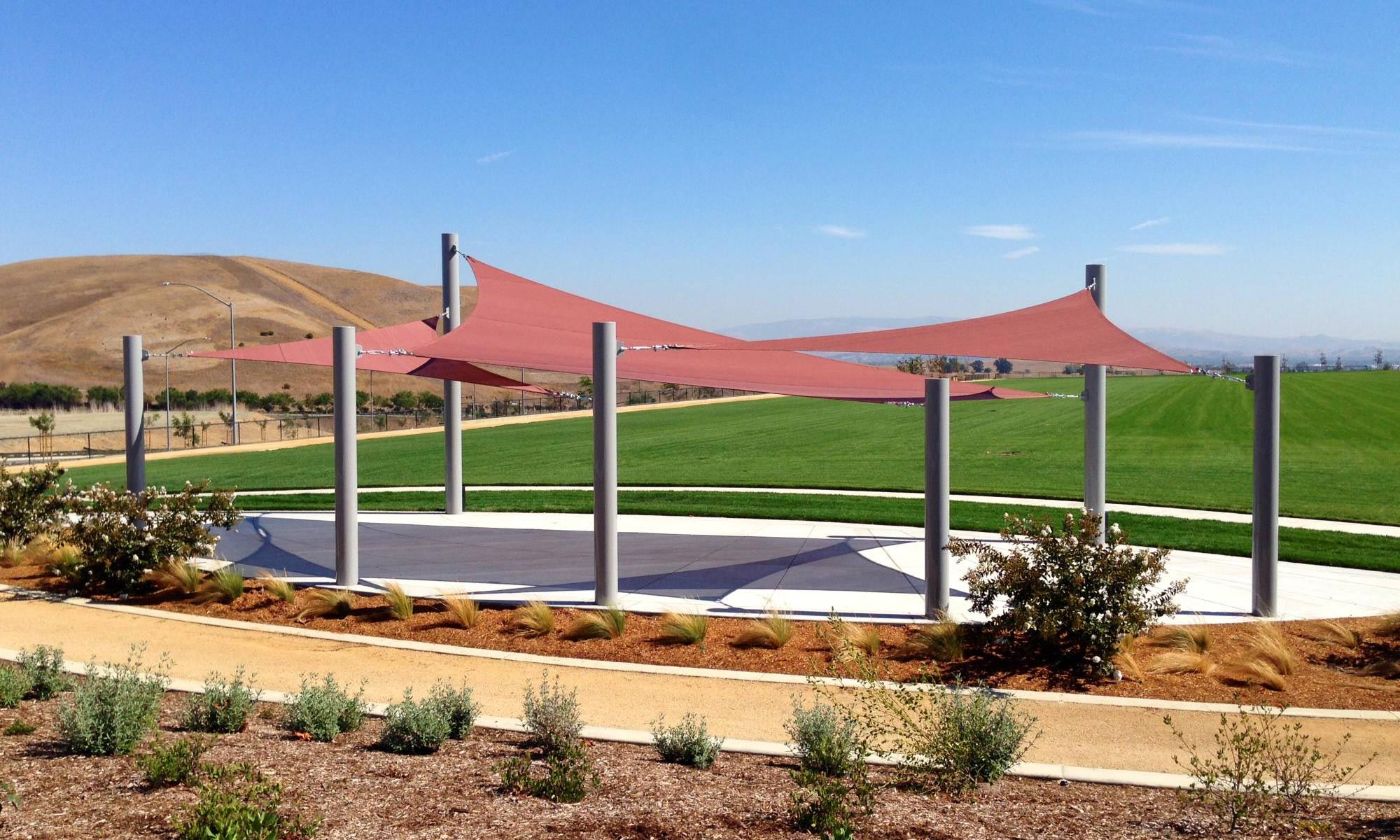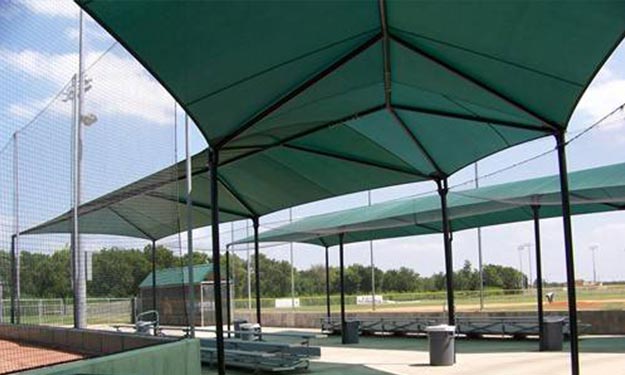 Custom Features
All shade structures are made to order and can include unique features upon request. Don't see the size you're looking for? Ask us if it's possible. Want wiring channels so you can hang speaks? Sure! Do you want a little extra valence to overhang your structure, providing a little more shade? We can include that. Let us know your mourning preferences, colors, and any other desires and we can go from there.
Our Shade Features include: