The simple, fast and enjoyable way to purchase playground equipment...but don't take our word for it!
Great Support
"WillyGoat did an awesome job in helping our church select the best equipment for our new kid's playground. The process from start to finish was very pleasant. The installer did a great job & we are excited for our kids to begin using it. Would highly recommend WillyGoat for any group that needs playground or outdoor equipment."
Great Prices
"I am a school social worker with a local school district and had the privilege of working with WillyGoat recently for a grant I received. They have been amazingly easy to work with, and the prices have been reasonable. They were able to work with the amount I have. I am very happy with this company and would recommend to any school district "
Love this company!
"We ordered several items from this company and I have never been more satisfied with any other company. They were polite from beginning to end. I had many, many questions and they never hesitated to answer any question I had and didn't try to hurry me off the phone at all. Love this company!!!!"
Friendly and Helpful
"Our neighborhood was searching for a new playground system. After many bids and research we went with willygoat.com. The company had friendly helpful staff through the whole process. They had a large selection of systems at great prices. They also offered professional installation which we went with. Once ordered we were upgraded weekly about shipping and delivery dates. Once on site a team member organized a professional installation for us within a timely manner of arrival. The install team did a great job with installation and were very clean and professional. We will definitely be ordering add ons in the future from willygoat.com"
Purchasing playground equipment can be overwhelming—but there is a simple way.
With WillyGoat, you'll not only feel confident in your playground purchase —you'll actually enjoy the process of creating a wonderful playspace for kids to learn, grow, and explore.
Our Products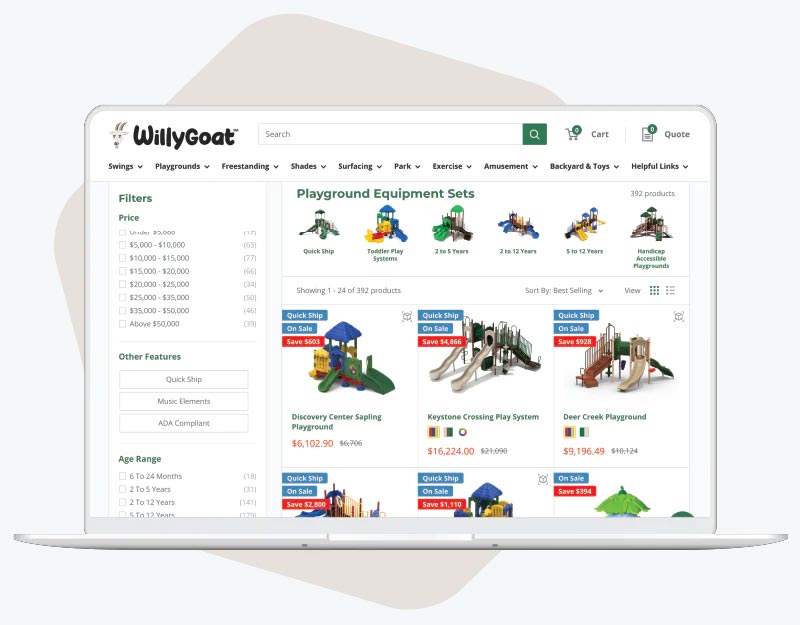 Simple.
We offer a wide range of product choices, and with our sleek filtering options, it is simple to find the products you need that fit your budget and space requirements.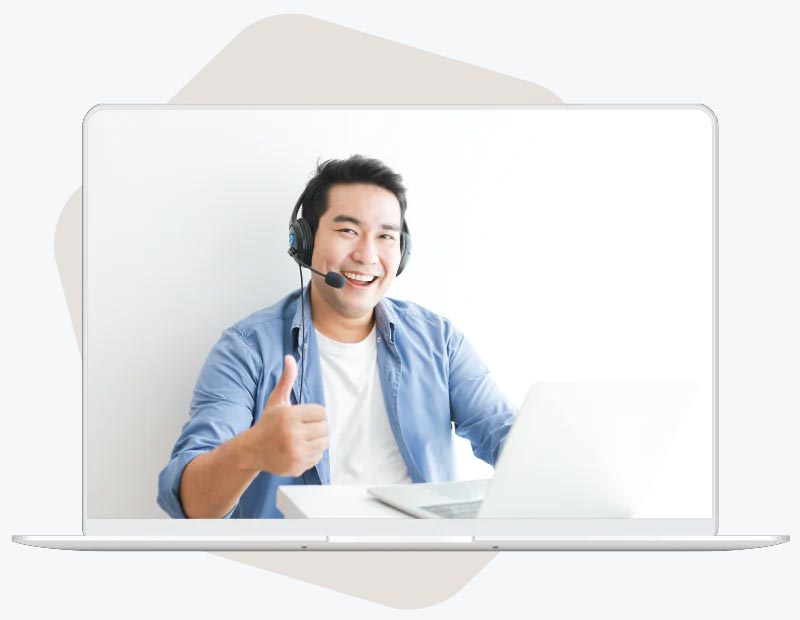 Supportive.
At WillyGoat, we offer a Playground Buyers Guide, a knowledgeable team with 20 years of experience, and best-in-class customer support to save you time and money.
Trusted by more than 8,000 customers
WillyGoat has shipped and installed in all of the contiguous United States.
Our Products